Refrigeration Repair and Installation Services
At Custom Heating & Air Conditioning LLC, we specialize in providing top-quality refrigeration repair and installation services in Nampa, ID, and the surrounding areas. Whether you require a new refrigeration system installed or need repairs for your existing system, our experienced technicians are here to ensure optimal performance and reliability for your commercial refrigeration needs.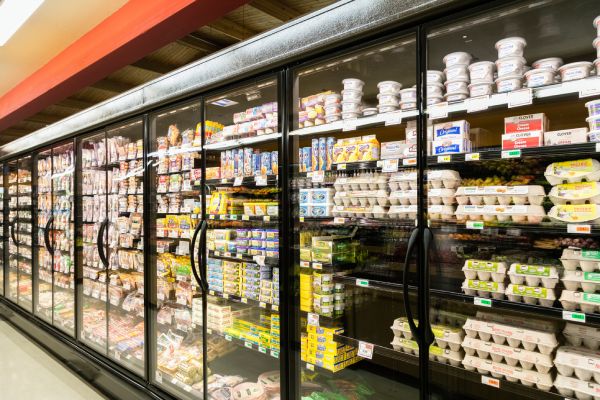 Refrigeration Installation
When it comes to refrigeration installation, we understand the unique requirements of commercial refrigeration systems. Our skilled technicians will work closely with you to assess your specific needs and recommend the most suitable refrigeration system for your business. We offer professional installation services, ensuring a seamless and efficient installation process for optimal cooling and preservation of your products.
Our installation process includes:
Thorough assessment of your commercial refrigeration needs and requirements
Expert advice on the best refrigeration system for your business, considering factors such as capacity, temperature control, and energy efficiency
Proper sizing and selection of the refrigeration system to meet your cooling demands
Precise installation of the refrigeration system, including necessary wiring, piping, and insulation
Thorough testing to ensure the refrigeration system is operating correctly and maintaining the desired temperature levels
Refrigeration Repair
Is your commercial refrigeration system experiencing issues such as inadequate cooling, temperature fluctuations, or compressor problems? Our skilled technicians have the expertise to diagnose and repair a wide range of refrigeration system problems promptly. We understand the importance of a reliable and efficient refrigeration system for your business, and we strive to minimize downtime and preserve your perishable goods.
Our refrigeration repair services include:
Comprehensive inspection and troubleshooting of your refrigeration system
Swift identification of any issues or malfunctions
Efficient repairs using high-quality parts and components
Performance testing to ensure the water heater is operating optimally
Recommendations for maintenance and tips to extend the lifespan of your refrigeration system
Why Choose Us?
Experienced Technicians: Our team consists of experienced technicians who are knowledgeable in handling various types of air conditioning systems.
Prompt and Reliable Service: We understand the urgency of A/C repairs and strive to provide prompt and reliable service to restore your comfort quickly.
Quality Workmanship: We take pride in delivering high-quality workmanship, ensuring that your A/C system operates efficiently and reliably.
Customer Satisfaction: Customer satisfaction is our top priority. We aim to exceed your expectations through exceptional service and attention to detail.
Competitive Pricing: We offer competitive pricing for our A/C installation and repair services, providing you with cost-effective solutions without compromising on quality.
Contact Us
For professional refrigeration repair and installation services in Nampa, ID, and the surrounding areas, trust Custom Heating & Air Conditioning LLC. Contact us today at (208) 391-8945 to schedule an appointment or to learn more about our services. Our dedicated team is ready to assist you and ensure your commercial refrigeration needs are met with the highest standards of quality and customer satisfaction.