Furnace Installation and Repair Services: Expert Heater Repair Solutions for Your Heating Needs
At Custom Heating & Air Conditioning LLC, we specialize in providing top-quality furnace installation and heater repair services in Nampa, ID, and the surrounding areas. Our experienced technicians are well-equipped to handle all your heating system needs, ensuring efficient heating and optimal comfort during the colder months.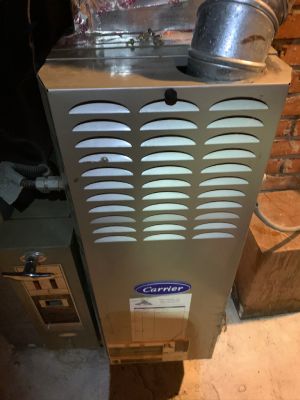 Furnace Installation
When it comes to furnace installation, we understand that every property has unique heating requirements. Our skilled technicians will work closely with you to assess your needs and recommend the right furnace for your space. We offer professional installation services, ensuring a seamless and efficient installation process to maximize heating performance.
Our installation process includes:
Thorough assessment of your heating needs and requirements
Expert advice on the best furnace for your space, considering factors such as size, efficiency, and budget
Proper sizing and selection of the furnace to ensure optimal heating performance and energy efficiency
Precise installation of the furnace, including ductwork, ventilation, and electrical connections
Thorough testing to ensure the furnace is operating correctly and efficiently
Furnace and Heater Repair
Is your furnace not providing sufficient heat or experiencing issues such as strange noises or frequent cycling? Our skilled technicians have the expertise to diagnose and repair a wide range of furnace problems promptly. We understand the importance of a reliable and efficient heating system, and we strive to restore your comfort as quickly as possible.
Our furnace repair services include:
Comprehensive inspection and troubleshooting of your furnace
Swift identification of any problems or malfunctions
Efficient repairs using high-quality parts and components
Performance testing to ensure the furnace is functioning optimally
Recommendations for maintenance and tips to extend the lifespan of your furnace
Why Choose us For Heater Repair?
Experienced Technicians: Our team consists of experienced technicians who are well-versed in handling various types of furnaces and heating systems.
Prompt and Reliable Service: We understand the importance of a functioning heating system, especially during colder months. We provide prompt and reliable service to restore your comfort quickly.
Quality Workmanship: We take pride in delivering high-quality workmanship, ensuring that your furnace operates efficiently and reliably.
Customer Satisfaction: Customer satisfaction is our priority. We strive to exceed your expectations through exceptional service and attention to detail.
Competitive Pricing: We offer competitive pricing for our furnace installation and repair services, providing you with cost-effective solutions without compromising on quality.
Contact Us
For professional furnace installation and heater repair services in Nampa, ID, and the surrounding areas, trust Custom Heating & Air Conditioning LLC. Contact us today at (208) 391-8945 to schedule an appointment or to learn more about our services. Our dedicated team is ready to assist you and ensure your heating needs are met with the highest standards of quality and customer satisfaction.