About Custom Heating & Air Conditioning LLC: Your Trusted HVAC Experts in Nampa, ID
Custom Heating & Air Conditioning LLC is a reputable HVAC and air conditioner installation and repair company based in Nampa, ID, dedicated to providing reliable and professional heating, cooling, as well as furnace and refrigeration solutions. With years of experience in the industry, we have established ourselves as a trusted name in the community, delivering exceptional service and customer satisfaction.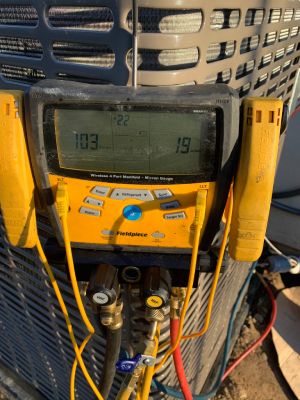 Our Mission
Our mission is to create comfortable and energy-efficient indoor environments for our residential and commercial clients. We strive to exceed customer expectations by offering top-quality HVAC services and solutions tailored to their unique needs.
Expertise and Services
At Custom Heating & Air Conditioning LLC, we specialize in a wide range of HVAC services, including:
A/C Repair: Our skilled technicians are trained to diagnose and repair A/C issues efficiently, ensuring optimal cooling performance and comfort.
Air Conditioner Installation: We provide professional A/C installation services, helping our customers choose the right air conditioning unit for their specific requirements and ensuring a seamless installation process.
Furnace Repair: If your furnace is experiencing problems, our experts can quickly identify and resolve issues, restoring warmth and comfort to your property.
Furnace Installation: We offer reliable furnace installation services, guiding our customers through the selection process and ensuring a proper installation for efficient heating.
New Construction HVAC Installations: Our team specializes in HVAC installations for new residential and commercial constructions, designing and installing customized systems that meet energy efficiency standards and provide comfort.
Water Heater Repair & Installation: We provide prompt and efficient water heater repair services, ensuring a reliable supply of hot water. Our technicians can also assist with water heater installations, selecting the right unit for your needs.
Refrigeration Repair and Installation: Our skilled technicians are experienced in repairing and installing refrigeration systems, ensuring optimal performance and temperature control for businesses that rely on refrigeration.
Why Choose Us?
Professional and Reliable: We pride ourselves on our professionalism and reliability. Our technicians are licensed, trained, and committed to delivering exceptional service.
Customer Satisfaction: We prioritize customer satisfaction and strive to exceed expectations. We listen to our customers' needs and provide tailored solutions.
Quality Workmanship: Our team is dedicated to delivering high-quality workmanship using top-notch parts and equipment, ensuring long-lasting and efficient HVAC systems, air conditioner installation, and furnace repairs.
Competitive Pricing: We offer competitive pricing without compromising on quality. Our goal is to provide cost-effective solutions that fit our customers' budgets.
Contact Us
For all your HVAC needs in Nampa, ID, and the surrounding areas, trust Custom Heating & Air Conditioning LLC. Contact us today at (208) 391-8945 to schedule an appointment or to learn more about our HVAC, water heater, air conditioner installation, and furnace repair services. We look forward to serving you and providing you with reliable and efficient HVAC solutions.